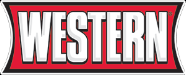 Casullo's is your #1 Supplier of WESTERN Snow Plows in Buffalo
Welcome to Casullo's Automotive! We provide snow plow part installation and general service by our Certified WESTERN Technicians. Also, as a Factory Direct Dealer, we can guide you in the correct selection of snow plows for your vehicle based on your planned usage. Come in today to check out our plows!
Call us at 716-876-0916 today!
---

Don't forget that you can get financing for your snow removal equipment through Sheffield Financial.
---